Cruising Journal has been collaborating for years with the major cruise companies, travel agencies and shipyards to guarantee the highest level of media coverage for events, presentations and various ships and cruises. The editorial team has journalists in all the most important countries of the world, that, thanks to our network of native language translators, are able to create complete international media coverage for the 6 different language versions of the Cruising Journal website.
Main Website, Social Media and Communities
Instant and immediate information today makes use of various technologies, among them social media and messaging applications, which play an increasingly important role. Cruising Journal offers 360-degree media coverage in real time thanks to the availability of a team specialized in the various web sectors: editorial, photographic, video.
You can be immediately online, in 6 languages, in real time, on the web, communities and major social networks.
The importance of collaborations
A key element to the breadth of Cruising Journal's media coverage is our collaboration with numerous websites in the cruising industry and with Facebook groups and Instagram pages in all the various languages of our website. This allows us to implement an immediate diffusion on an incredibly large scale done in real time and with the editorial support of Cruising Journal.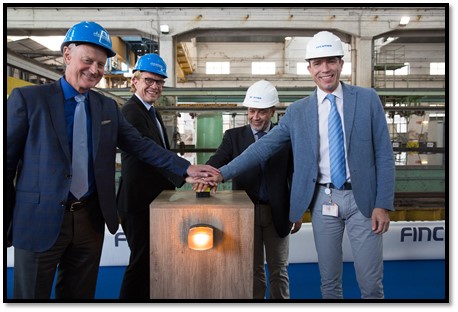 International Media Coverage
Simultaneously, the largest reach
Guarantee your events, inaugurations, and marketing initiatives receive the highest visibility and reach, through the channels made available by Cruising Journal. A vast network of collaborations that is constantly evolving, specialized for market type and language which guarantees the high visibility on the web.
Cruising Journal main Website, in 6 different languages
• Cruising Journal Facebook Pages, managed separately in 6 languages
Cruising Journal Twitter
Crusing Journal Instagram
Cruising Journal LinkedIn
Communities and Partners' Facebook Pages
Partners' Instagram Pages